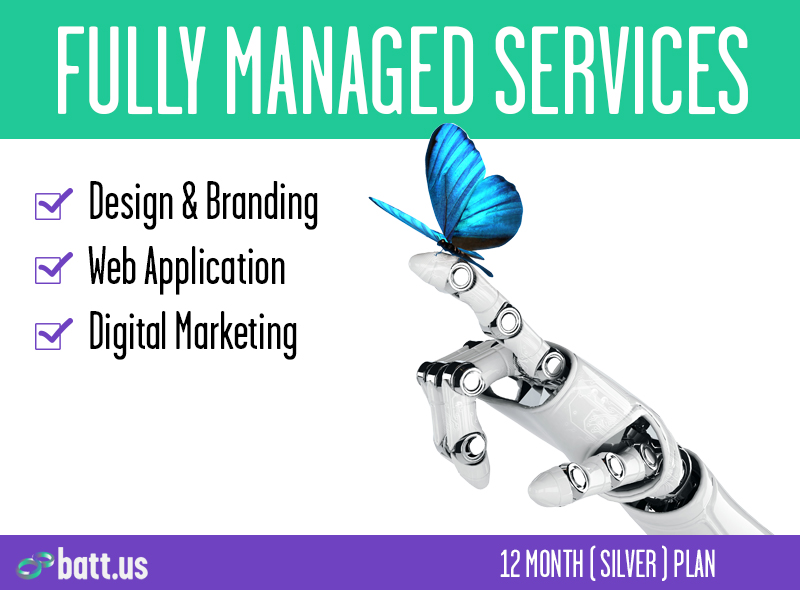 batt.us | Full Service
12 Month Marketing Plans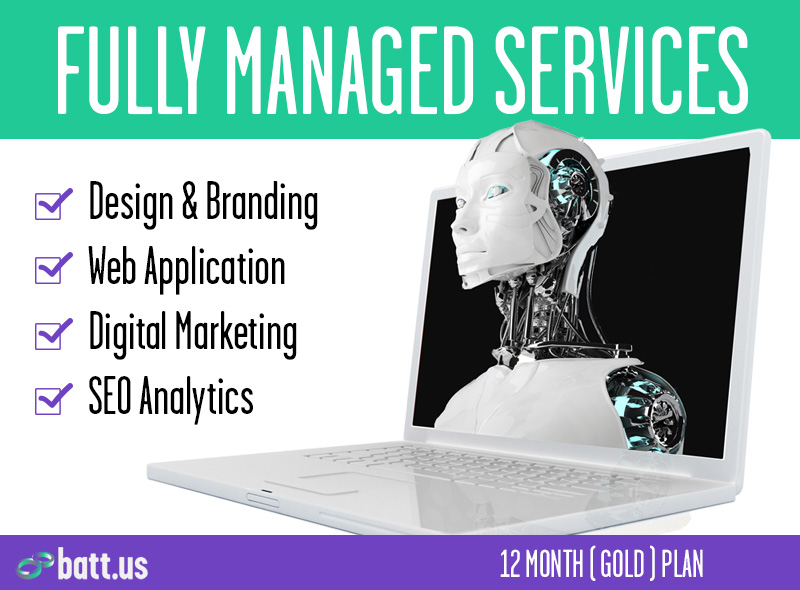 batt.us | Full Service
12 Month Marketing Plans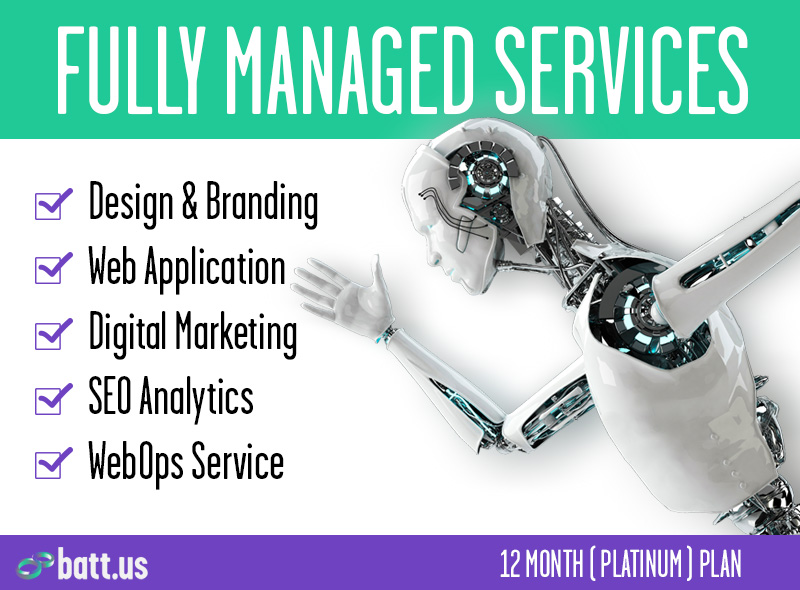 batt.us | Full Service
12 Month Marketing Plans
Our Digital Marketing Fully Managed Services handles all aspects of your brands marketing. From logo design, branding, domains, hosting, security, web design and project management. We help you in the decision making process at every phase of your marketing plan.
When we initiate your marketing plan, we acquire the Domain Names, social media handles and platform accounts to manage your Fully Managed Services. Plus, our in-house design studio will create your logo and all of your graphics and video assets too! We encourage you to request a no-cost consultation and learn how we can help your business get online and set to grow. Contact Us to get a online meeting invite.
Sole Proprietors, Startups, Small Businesses and Enterprise Companies can leverage our Digital Marketing Fully Managed Services. With permission based roles and security, we create a web solution that fits any online business size. Clients gain access to our Tech Stack and the Web Tool products needed to power your online website or application.